Blog Posts
In Class 2, we have had such a busy half term but an enjoyable one!
In English, we planned and wrote our own story based on the book The Crow's Tale, which was about the crow who had bright rainbow-coloured feathers and lost them. They then wrote their own on how the crow could get his coloured feathers back. They absolutely loved it. We are currently writing about another bird, The Owl who was afraid of the dark.
Our maths lessons have focused on place value and addition and subtraction. We have looked at different ways numbers can be represented and also how we can solve different calculations as well as the 2s/5s/10s and 3 times tables.
Science is still focused on the uses of everyday materials, and we undertook investigations on which fabric would keep Humpty Dumpty safe. We wrapped hard-boiled eggs in different types of fabric and dropped them from the same height to see which ones would crack the least. The children really enjoyed that investigation. We also investigated the different materials we could find in our school environment.
Music lessons have been focused on beat and pitch using body percussion and percussion instruments.
Geography lessons this half term have been all about the seasons and weather. We made our own wind weather pictures and talked about the different types of wind we experience in the UK. The children were also able to link their Geography lessons to P.E. with orienteering and using compass points as well as doing health related exercises and increasing their heart rate with a bleep test.
R.E. lessons have looked at different religious celebrations and the children were able to share their own experience of celebrations they have been involved with.
In computing, children have looked at Online Safety and talked about what to do if we access things online that make them feel uncomfortable.
Class 2 made their own lunch boxes and also extended their learning with a D&T homework project linked to their learning in school.
The children have really worked hard, and they all deserve a big well done.
Keep up the hard work Class 2! ????
Mrs Fletcher
October 2021
What a busy start to the last half term for Class 2!
In English we began our sentence stacking lesson based on a book by Jeanne Willis called Stardust about sibling rivalry. The children really enjoyed the story and planned and wrote their own story based on a similar theme. We have now begun a new book called 'In My Heart: A book of Feelings' by Jo Witek, which is all about feelings. The children will then write their own lyrical explanation about their own feelings.
In Maths, we learnt how to find missing numbers linked to addition and subtraction and also describing and sorting 2D and 3D shapes.
Our outdoor P.E. lessons have been focused on Athletics, while indoor as have focused on orienteering and being able to list different points on a compass and show their knowledge of what a key is on a map.
Our Computing lessons linked well with the P.E. as the children continued learning about creating algorithms to make a turtle move in different directions and create shapes. They also began using the Scratch programme linked to coding and creating simple animations.
Science is all about Living things and their habitats. We have looked around our school environment and the edible playground to investigate microhabitats and minibeasts that live there. The children particularly enjoyed using the magnifying glass to take a closer look at ants, spider and worms!
The children are really loving Art and Design on creating sculptures and sculpted their own hand using flour dough as well as using recycled materials to make a monster.
Music is always enjoyable as we make wonderful music with percussion and tuned instruments. Our units are Water and Travel. They have used glockenspiels and xylophones in order to perform a melody.
Mrs Fletcher, July 2021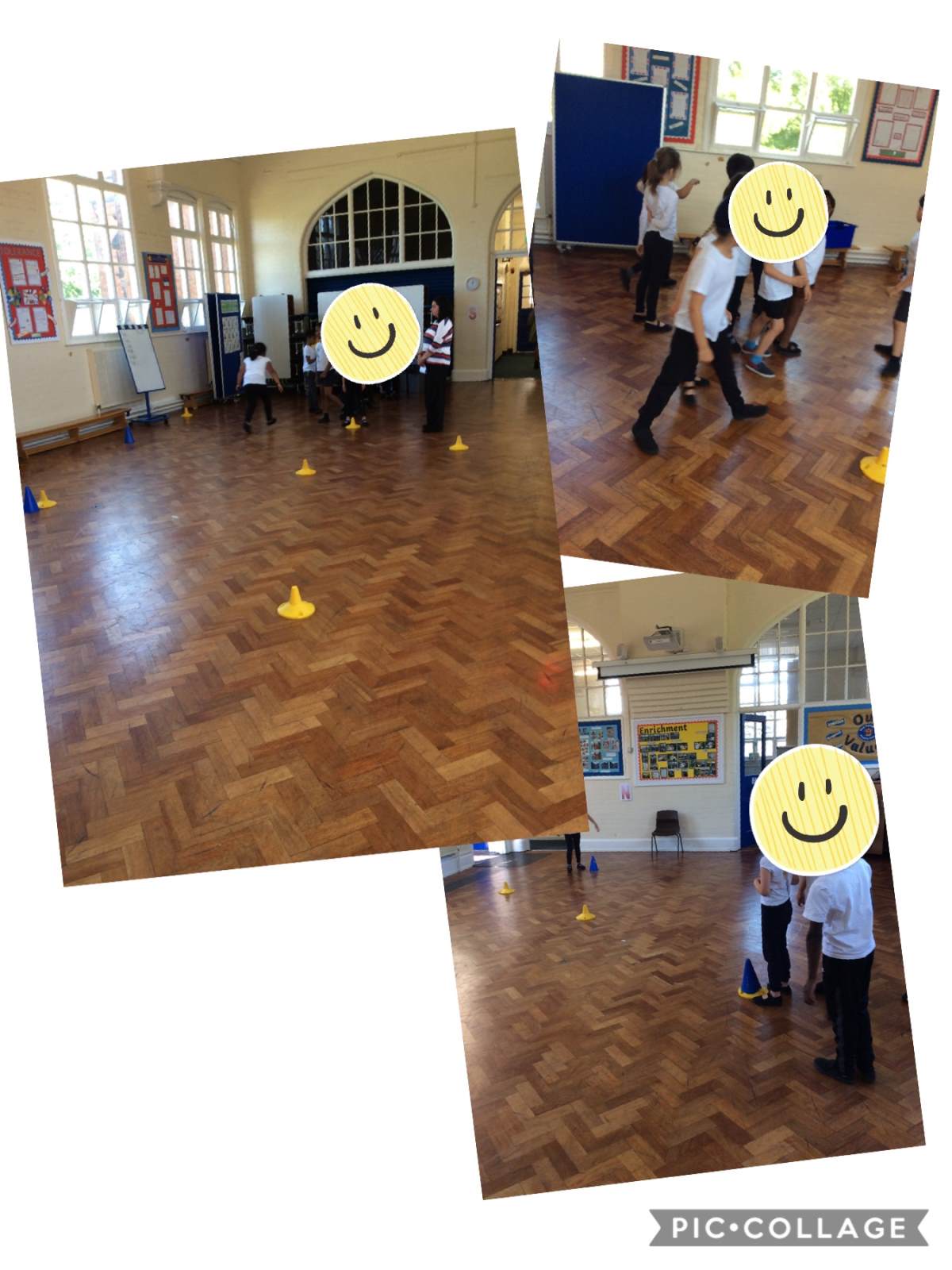 Since returning to school after Easter, class 2 have been very busy indeed.
In English, we started our first poetry unit of work and children really enjoyed creating their own 'If I were in charge of the world poem'. We are in the process of editing, ready to begin rewriting them. One of their ideas would be to have only 2 days of school!
In Maths, we are learning how to add and subtract using a range of methods. The children are getting better at using the part-whole and bar models. They have been introduced to using new maths vocabulary like equation and addends.
In Science, we are learning about plants and next week we will plant our own seeds and bulbs using our new school edible garden.
Our Geography lessons are introducing us the wonders of the world. They have looked at famous rivers around the world. We hope to learn much more about our world and what makes it wonderful.
The children have really enjoyed Design and Technology as we tasted, evaluated, and made our own salad. I was really impressed with their peeling and grating skills. Maybe they can start helping in the kitchen at home!!
Keep up the hard work Class 2, Mrs Fletcher is proud of you.
Mrs Fletcher, May 2021
What a busy half term Year 2 have had!
In English we have been learning how to write a postcard. In Maths, we have been using a range of methods to add and subtract numbers including exchanging. This has been a challenge but we have enjoyed using the concrete resources to help.
We are really enjoying our History lessons, particularly learning about The Gunpowder Plot and Guy Fawkes and Bonfire Night. We are now going to continue our learning about The Great Fire of London. Watch this space for our homework project linked to this unit of work
We have looked at and explored different places of worship and objects we would see there in R.E.
In Science, we have seen how materials can be used and has improved how lives through inventors like John Dunlop, Charles Mcintosh and John McAdams.
Our music lessons have explored rhythm and beat. What a musical and rhythmic lot Year 2 are! We have used instruments and body percussion to play a beat. We found this so much fun.
Well done Year 2 – keep up the good work!
Mrs Fletcher
December 2020
Class 2 have had a busy, exciting half term!
We have particularly enjoyed Music, Science, Design & Technology, and Geography.
In Music, we have explored pitch, duration, and appropriate forms of notation. We learnt about how mood can be expressed using the voice and instruments.
In Science, we identified and compared the suitability of a variety of everyday materials. In fact, went on a discovery walk around the school grounds to identify materials and their uses!
In Geography, we discussed the different types of weather around the UK, what clothes we would wear in specific seasons and went outside to find out which direction the wind was coming from.
We also designed and made our own lunch containers in design and technology.
We are very proud of our wonderful children who have made a truly fantastic start to the new school year!
Mrs Fletcher
October 2020